Term (Life Insurance) On Your Terms - Instant Term Life Insurance
Let's face it, thinking about life insurance makes some people uncomfortable. After all, nobody wants to think about a time when they won't be around.
Ask yourself: If something happened to you today, would your family be ok tomorrow? Would they be able to stay in their home? Would your family be able to comfortably assume all of your debts and obligations? How would their lifestyles change? Would they cope without your steady stream of income and meet life's everyday expenses?
Those are difficult quesitons and you may find the answers worrisome, especially if you are unsure of the answers. If a promise could be made to deliver a tax-free lump sum of money to your family in the event you weren't there tomorrow, wouldn't that make you sleep better at night?
We have provided you with Term Life on Your Terms...an easy way to protect those that depend on you. No medical exam or fluids testing required! See for yourself.
Select your coverage amount: Between $50k - $1.5M
Pick your level premium term duration: 10, 15, 20, 25 or 30 Years
Apply online and be approved in as few as five minutes!
Click here to get started: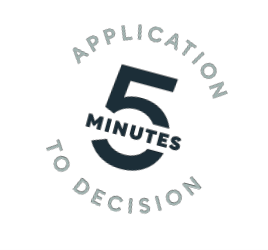 Stop losing sleep worrying about what might happen tomorrow.
Take five minutes and protect your loved ones today!
Click here to access a needs analysis calculator.
Need assistance, contact us. We are here to help.